The established arrangements for training nights have had to be changed in order to meet the requirements of England Athletics guidelines during the Covid-19 pandemic. With the approach of dark evenings and the need to run on the roads around Tattenhall some further changes are needed, as detailed in a post here from Chairman James.
We have a Winter Training Framework, which can be accessed using the following link :  Winter Training 2020-21 – Framework, and the leader rota is available at  Winter Training 2020/21 – Leader Rota.
In addition, please remember to bring a headtorch and high visibility clothing to ensure the highest level of group safety.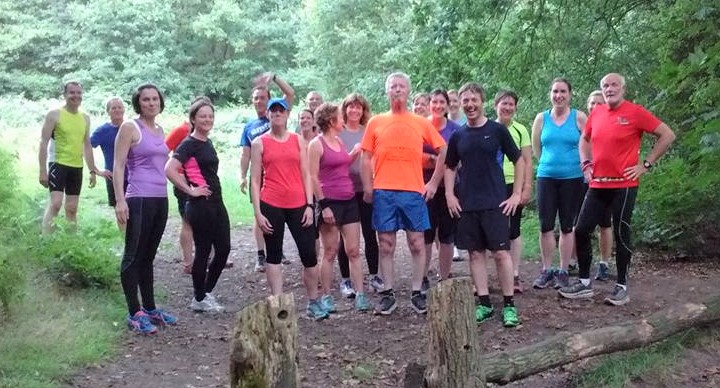 In summer we train as much as possible off road in the Peckforton Hills and surroundings.  And this is what a typical training group looks like!
If you would like further information about the club or you are a bit nervous about coming down to training for the first time contact either;
James Jenkin, Club Chairman at info@tattenhallrunners.com or
Steve Hammond, Club Secretary at steve@tattenhallrunners.com
They will be happy to answer your queries and will inform the coaches that you will be joining in one of our sessions.