Results of the 2023 Tough Team Race, run on Friday June 23rd, can be seen at
https://tattenhallrunners.niftyentries.com/Results/Tough-Team-2023
———————————————————————————-
The Tattenhall Tough Team Race has been running for over 20 years and has become an institution in the Cheshire summer running calendar. It takes place on the Friday in June closest to the longest day and is a competitive, tough but fun multi-terrain race.
The race distance is approximately 9 miles and includes the infamous 'railway' or 'stairway to hell' as it is affectionately known.  The race is for teams of three with the team achieving the time of the last finisher so teamwork as well as on and off road running are put to the test.
The race starts and finishes at Tattenhall Recreation Club with food and bar available after the race making the event a great opportunity for running clubs to enjoy both a competitive and social event together.
A map of the route is available at this link.
A 20min video of the 2018 race, made by Paul Dofman of Northwich Running Club, can be seen by clicking here.
Our very own Grim Reaper awaits you at the top of the railway climb!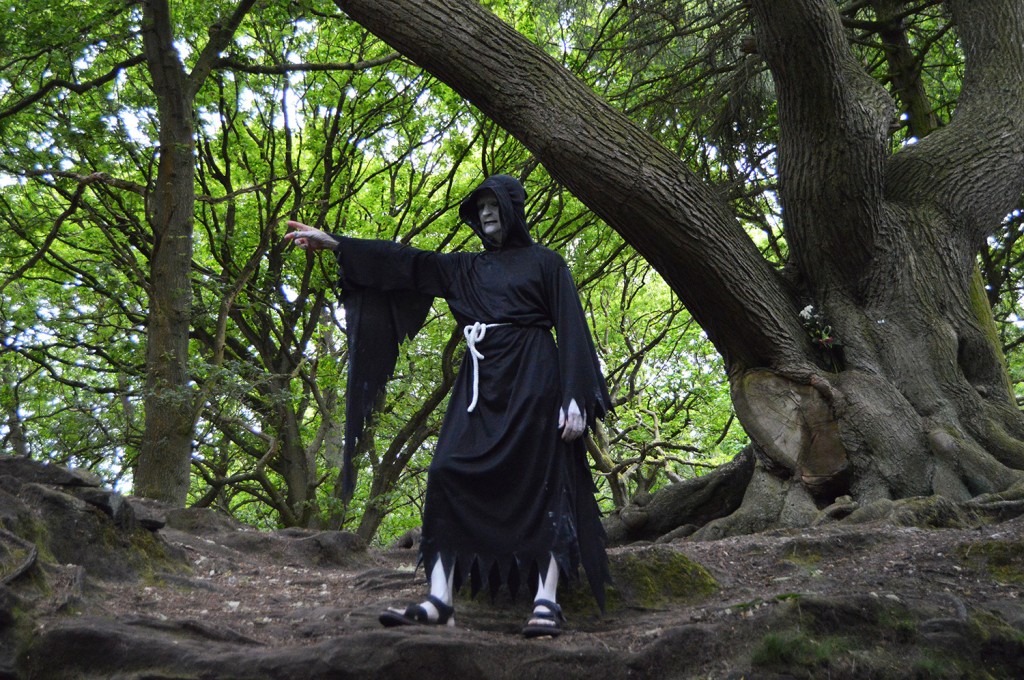 Results
https://tattenhallrunners.niftyentries.com/Results/Tough-Team-2022
No race in 2020 or 2021
Tough Team 2019 – Results
Tough Team 2018 – Results
Tough Team 2017 – Results
Tough Team 2016 – Results
Tough Team 2015 – Results
Tough Team 2014 – Results