For those who regularly walk on the mid Cheshire Sandstone Ridge, they will have noticed the surge in visitor numbers since lockdown began to ease. Unfortunately this has also come with a very noticeable increase in littering. Tattenhall Runners, whose members regularly run all around the Peckforton to Bickerton hills throughout the year, decided to do something about this.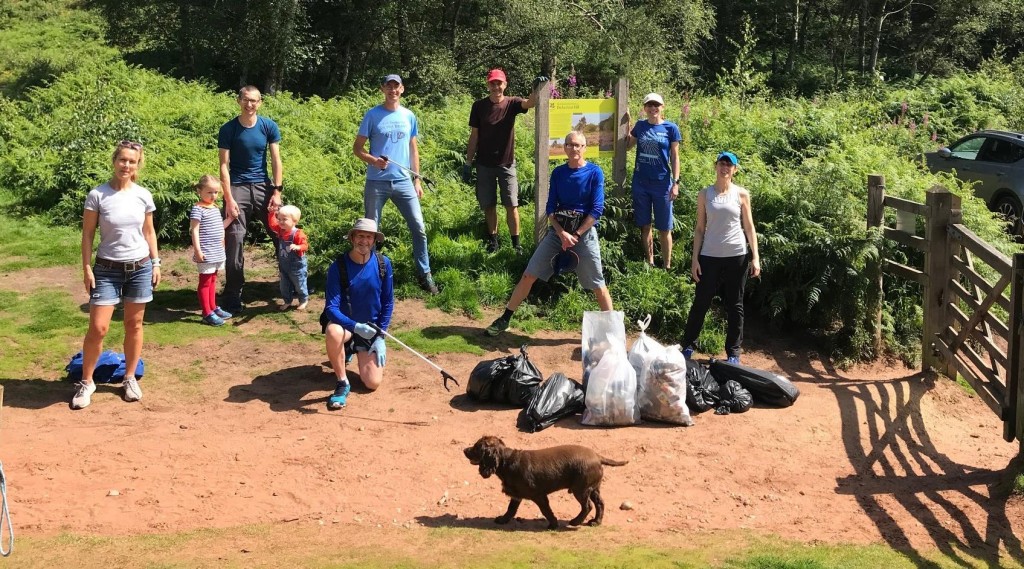 On Sunday morning ten members of the running club, along with some very keen children, organised themselves into two litter picking teams. One team picked litter from the Peckforton and Burwardsley hills, the other from Bickerton Hill. We filled several bin bags with the usual rubbish, including drinks bottles and food wrappers, beer bottles and cans, plus the usual dog-waste bags.  We also recovered parts of 'disposable' barbeques!
We hope that the effort put in by Tattenhall Running Club has helped return this stunning landscape to a little bit more like it was before lockdown.