On the 28 th June 2020 four intrepid Tattenhallers [Rob Arden, Simon Duckett, Tom leather and Alli Grundy] took on the Long Mynd Tops round. The challenge was devised by the Mercia running club in memory of one of their members, Gill Harris.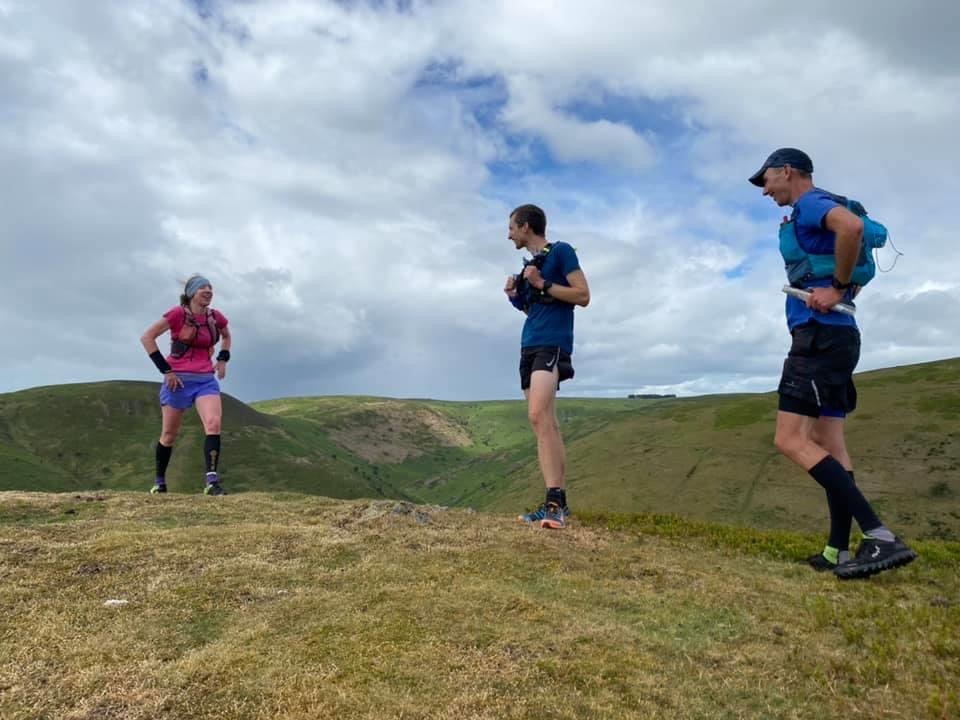 The challenge takes in 22 principal named tops in the National Trust open access area on the Mynd – a couple of the summits are just outside of the open access, a few tricky to distinguish and one just a finger post! The challenge has the essence and pays homage to "the Bob Graham" a Lakeland Classic. This, the Shropshire mini equivalent, starts and finishes in the square in Church Stretton.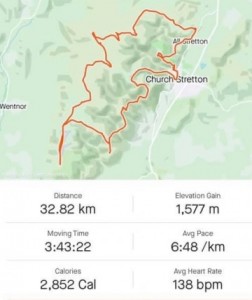 The map loving members of the team, Rob Arden and Tom Leather poured over all the possible routes beforehand. Rob Arden and Alli Grundy actually reccied the middle section to work out the best lines from one summit to the next and Simon Duckett led the charge like a train knocking off all summits with ease even though the largest of the climbs were concentrated in the last third of the round.

The best estimate in terms of distance and ascent is around 20 miles with 5300ft. The team completed the round in 4 hours 18 minutes and unofficially it looks like that is the best ever time for a woman, by 6 minutes  – congratulations Alli!