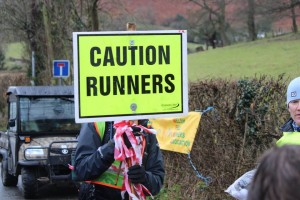 Tattenhall Runners hosted the Llantysilo Mountain Fell Race on Saturday 26 Mar. The race, just outside Llangollen, formed one of the North Wales Fell Championships races this year.
At 10k in length and with over 2100 feet of ascent it is a challenging event irrespective of the weather! However, it is not as though we were lulled into a false sense of security after a gloriously sunny Good Friday. Oh no, the forecast was not the best, in fact with heavy rain and gales across the north of Wales, the omens were not looking favourable for a dry day. And so it proved. 97 runners signed up and the weather stayed largely dry for the registration but it wasn't long before gale force winds and horizontal driving rain were lashing at bare legs and faces, threatening to blow runners off the exposed Llantysilio ridge. A few chose to take the opportunity to add waterproof layers but for the majority 'no stopping' was the order of the day and these hardy souls braved the elements clad in fair weather running attire only!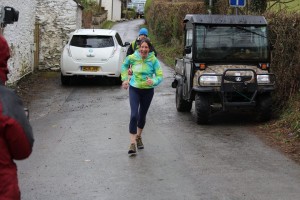 Unfortunately, with the large number of people needed to support and marshall the race, no Tattenhaller took part. Notwithstanding, it was a great event and the new course proved a winner with runners. The race was won by Jon Bowie of Mercia Fell Runners in a time of 53min 53 sec, setting the record for this new course. The first lady home was Mel Price, also of Mercia Fell Runners in a time of 59min 46sec similarly setting the record for future years.